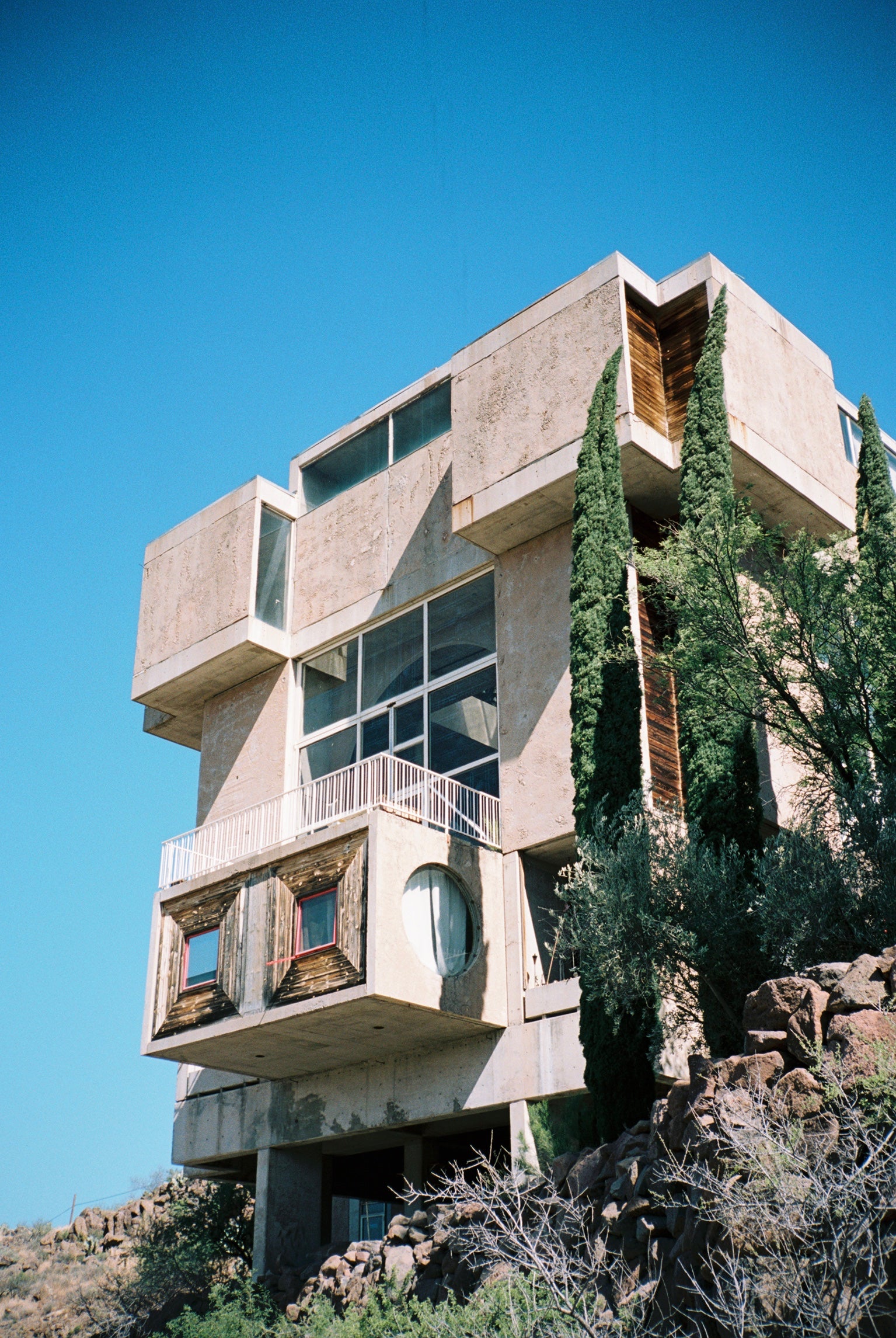 TRAVELLING TO ARIZONA & SANTA FE
Tue, Jul 23, 19
Entering a journey through Arizona and New Mexico with The Vista.
Julia and I travelled through Arizona in a winnebago as a tribe of 5 women back in our twenties, falling in love with the landscape, architecture and environment.
Sunsets in Sedona across the vast plains, wild horses and the red earth is the most picturesque of backdrops. I felt honoured when Julia and Matt asked me if they could photograph my new collection on the trip they had planned in the USA this year. 
Always searching the unique and unusual the trip for The Vista Family had a stop at one of the most incredible and fascinating structures, 
Arcosanti.
Matts photographic eye is really something very special and I love what he captures in this story of Julia set in a backdrop of circular windows, bells, shape and form that makes you drool for what is one of the most unique structures.
A brief history is that Arcosanti began in 1970 as  a prototype arcology.  Paolo Soleri and his wife  established the Cosanti Foundation in 1965 in Paradise Valley, Arizona.  The term Cosanti comes from two Italian words "Cosa" and "Anti" and means literally, "before things." Cosanti, a non-profit educational institution focuses on ideas about urban design.
The Vista family then tip toe across Santa Fe and photograph Julia at the Georgia O'keefe ranch,
 one of the most significant and intriguing artists of the twentieth century. I love how Julia is captured so beautifully against the dusty desert rose hues .
Thank you Julia & Matt , Delilah and Alby for packing us in your suitcase and taking us on your adventure.
We hope you enjoy our new offering of travel les essentials.
Julia wears pieces from our new collection now online -
All Film Images captured by Matt Rabbidge - See more of his work here -
---
← Older Post Newer Post →